Blog by South Florida Yacht Designer Patrick Knowles focusing on yacht design, private aircraft design, luxury residential design and overall interior design from Fort Lauderdale to an international market.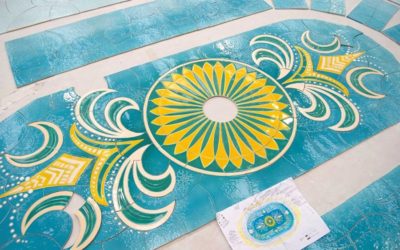 n interesting medium, mosaic tiles offer a varied range of designs, shapes, colors and textures making it an excellent choice to underscore almost any feature of design…in great detail! This commentary segment takes us on a visual journey into the...

Recipient of the World Superyacht Awards, Showboats International Design Awards and several nominations in the coveted International Superyacht Society Awards for Design Excellence.
Patrick Knowles Designs © 2019. Website designed by Mugsy PR.