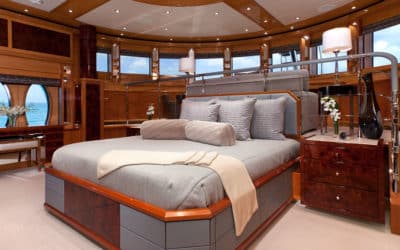 "You may say I'm a dreamer, but I'm not the only one." - John Lennon PHOTOGRAPHER: Ken and Donna Chesler Sleeping on a yacht immediately conjures up the most luxurious, soundest sleep imaginable, as you're rocked to sleep by the swaying of the sea, but there is a lot...

Recipient of the World Superyacht Awards, Showboats International Design Awards and several nominations in the coveted International Superyacht Society Awards for Design Excellence.
Patrick Knowles Designs © 2019. Website designed by Mugsy PR.