More Than A Hobby – It's a Lifestyle
---
May 13, 2020
By Patrick Knowles
Harkening back to the "golden age" of yachting, the classic yacht look, often referred to as a "gentleman's yacht design", calls to mind deep tones, beautiful ornate woodwork, leather furnishings, and textural depth with marble, lacquered veneers and brass accents punctuating the space.
Though I love designing modern yachts filled with glass and light, there is something undeniably sexy and mysterious in the look of a traditional naval inspired vessel design.
How does one achieve this look?
Feature very striking and strong furnishings with hard lines, use warm, deep and neutral colors like browns, grays and charcoal, keep accents luxurious, ensure table lamps and sconces are simple and that there is symmetry in the design. Aim for minimalism with fine detailing throughout. Every accessory should have a purpose, and should be absolutely luxe.
Here are a few examples of projects we have spearheaded that are undeniably masculine in vibe with an opulent flair.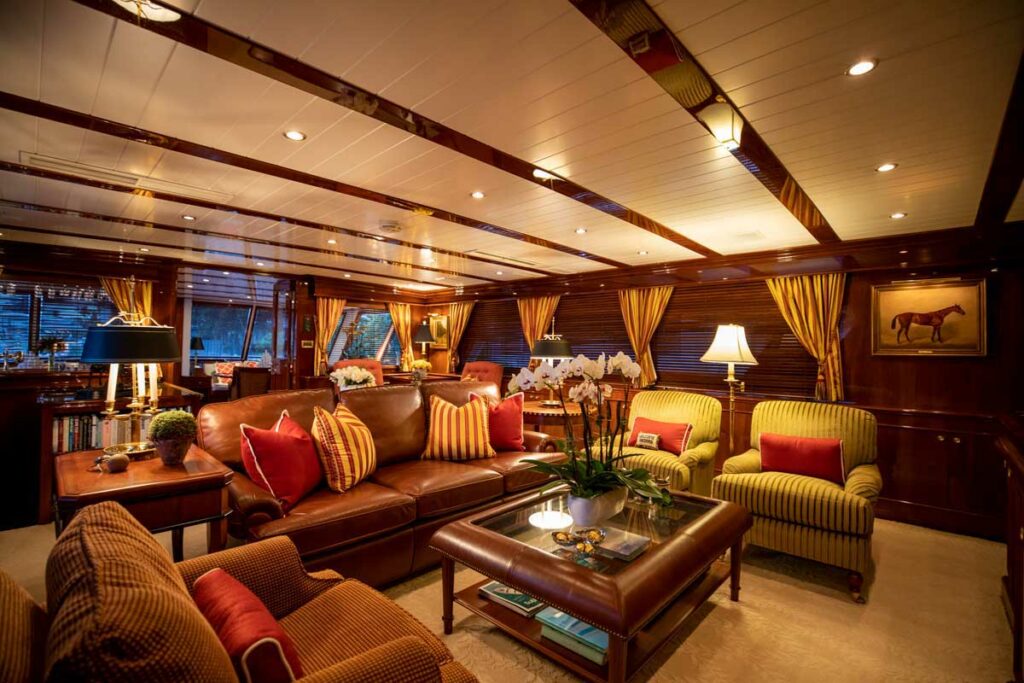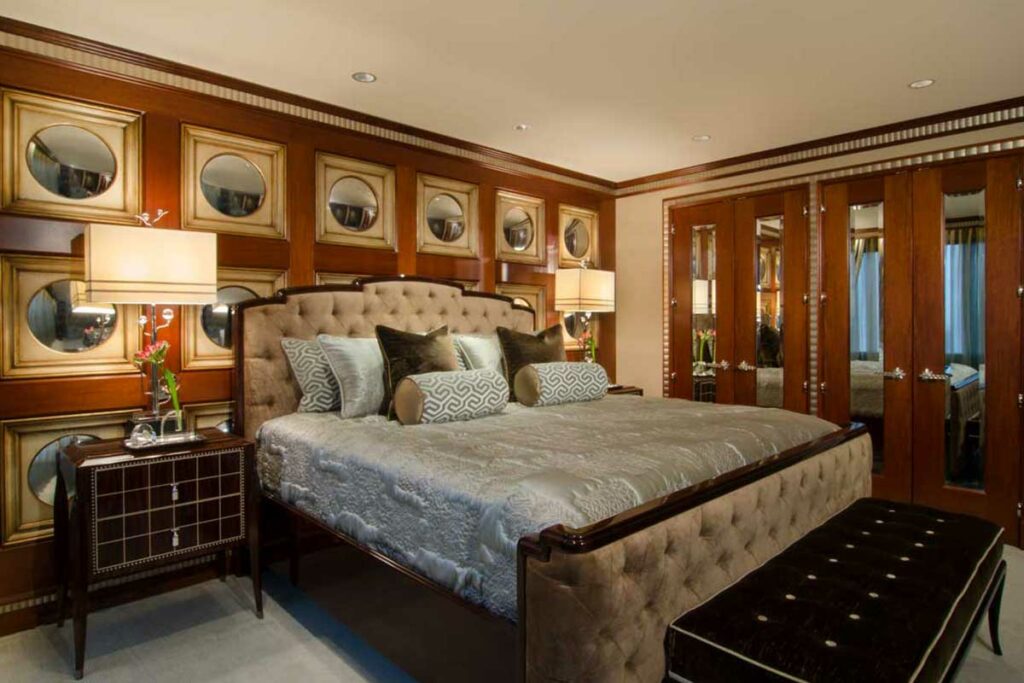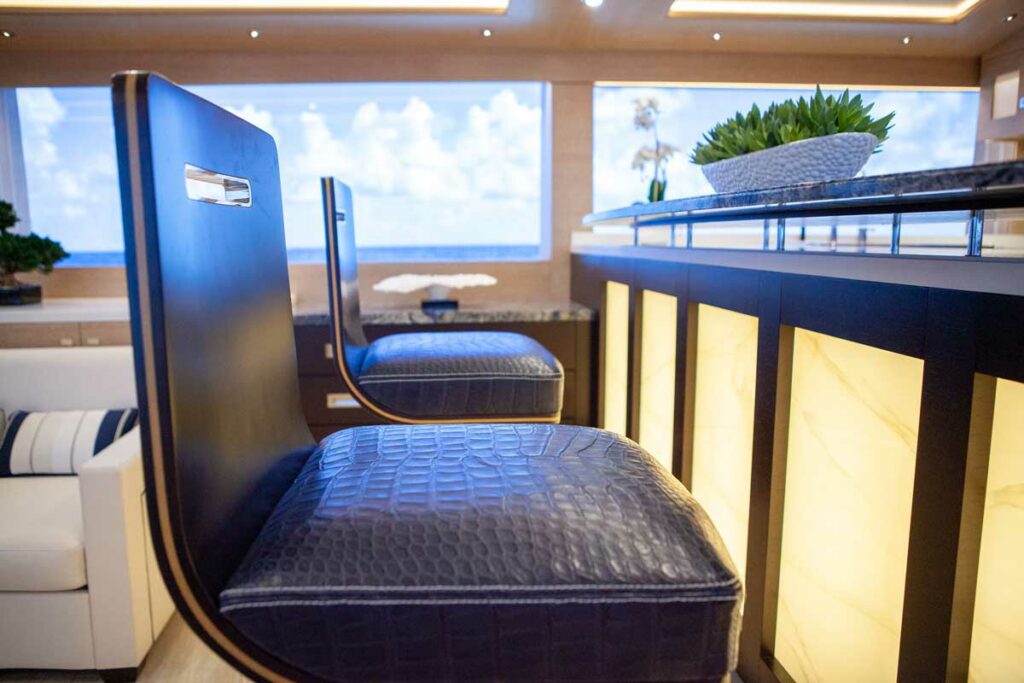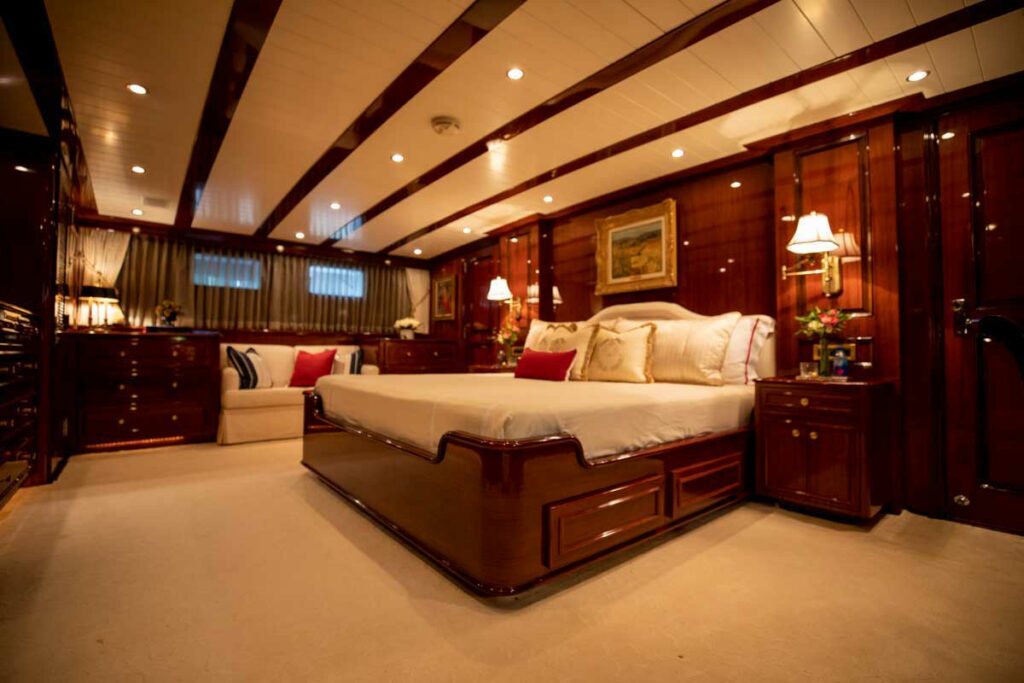 Whether you're looking to design fast, live slow, or just find the right fall trend to integrate into your space, I hope you found some inspiration above, and if you're looking to design a yacht to match your lifestyle, you can find some inspiration in the gallery link below! Enjoy!