We are tied to the ocean. And when we go back to the sea, whether it is to sail or to watch it, we are going back from whence we came.

-JFK
These troubled times call for peace and harmony, so there is no better place to find it than cruising on the sea on a superyacht.   
Here in South Florida and particularly in Fort Lauderdale, the yachting capital of the world, there is a natural inclination to find inspiration from the sea.  The natural colors seen from off the side of the deck – marine blue, teal, seafoam green, seashell pink and bright coral – can be echoed in the design on deck as well. 
Being on a superyacht is all about privacy and escape, so actually showcasing the water onboard is another way to mimic its inherent ability to replenish the spirit. 
Infinity pools, bathrooms, wellness/spa areas/rooms, viewing rooms, outdoor areas, kitchens, nooks, living spaces, and bedrooms are of the best places to create restorative sanctuaries onboard the superyacht – where water plays the leading role. 
The very purpose of superyacht design is not only to reflect the owner's personality and lifestyle, but also the water's personality: its retreat-like atmosphere, its simplicity, its grandeur, its majesty, and its expanse holding an endless stream of possibility.
Water is the most powerful life force there is, for it is there that the horizon of possibility is infinite, filled with the most unexpected, delightful, and treasured surprises.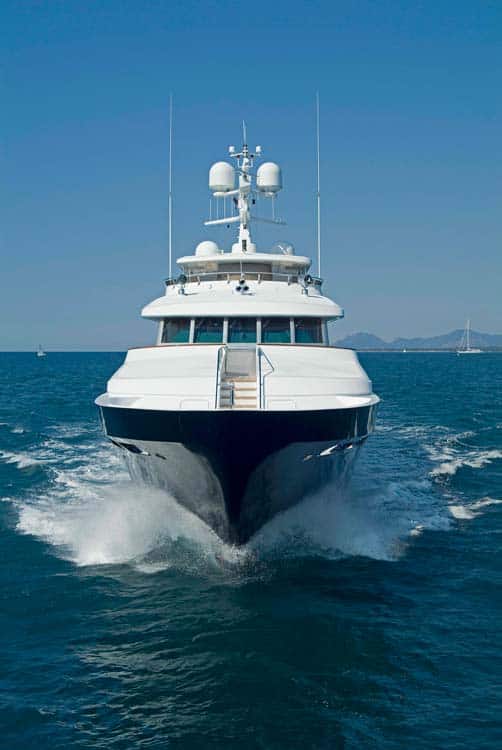 "In every drop of water there is life, in every ocean – the world."