The superyacht is not only the ultimate home away from home and travel, but it is the ultimate play space for the luxury set. Designing for the superyacht owner's niche tastes, preferred hobbies and individual preferences requires specialty expertise in design that must translate into functionality on the water.
As the superyacht owner evolves – particularly with the millennial generation – design concepts and builds have fallen into place to suit the owner's tastes for an expedition superyacht, one outfitted with full lifestyle enhancements.
Aspiring or active fitness/sports enthusiasts/athletes, wine/art/automotive collectors or connoisseurs, musicians and performers, gamblers and gamers, filmmakers or filmgoers, wellness gurus or "spa goers"– there is now a place on the superyacht for anyone and everyone to use. There is no one size fits all, as these designs are bespoke all the way.
The Superyacht Fitness/Sports/Wellness Enthusiast
Let's start with those yacht owners who are always on the move on land, and need to mirror that activity while at sea. Ample deck space for sports like badminton, paddleball, basketball, tennis, running, lap pools, and infinity pools are some of the newer features on superyachts that allow the superyacht owner continue participating in sports with his/her family and friends. Naturally, hot-tubs and a full-fledged gym with state of the art equipment, and space for yoga and stretching also are part of the package to suit the sporty and après-sporty lifestyle.
Sports activities required by the fitness enthusiast are usually complemented by cutting-edge wellness accommodations that include a spa, meditation room, sauna, steam room and yes, a salon for those guests who simply want to be pampered and primped for the evening's activities.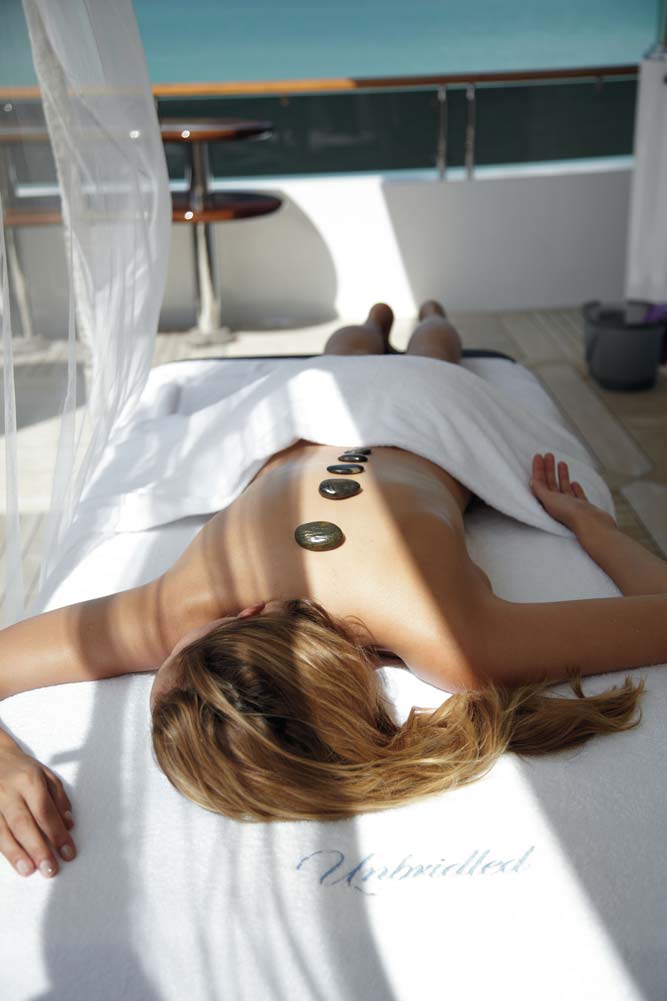 The Superyacht "Toy Store"
Tender garages outfitted for land and air transport (helicopter(s), limo) are key design components, as well as those made for display of car/motorcycle collections, and all the latest water toys suit the avid collector and adventurer.
Whether your preference is for a jetski or a mini submarine, a SEABOB with a camera for underwater photographers or snorkeling or scuba diving equipment or a shadow yacht to carry it all, streamline storage helps keep it all out of sight but easily accessible when ready for fun in the sun.
The Superyacht Gamer
It's not just kids who thrive on the latest and greatest electronic games, but now the young ones (and the young at heart) can have their own game room filled with the high-tech best. Though working with an experienced designer here is key as electronics can interfere with navigation, the full arcade experience can be a paramount part of some superyacht owner's onboard experience. If the "big game" is more your style, a chic sports lounge vibe is key.
Floating game rooms can span from a classic space with more traditional games like cards, board games, backgammon, chess, mahjong and more to flashy casino rooms with bars and cigar lounges as bonus rooms for the full on "Monte Carlo on the water" effect.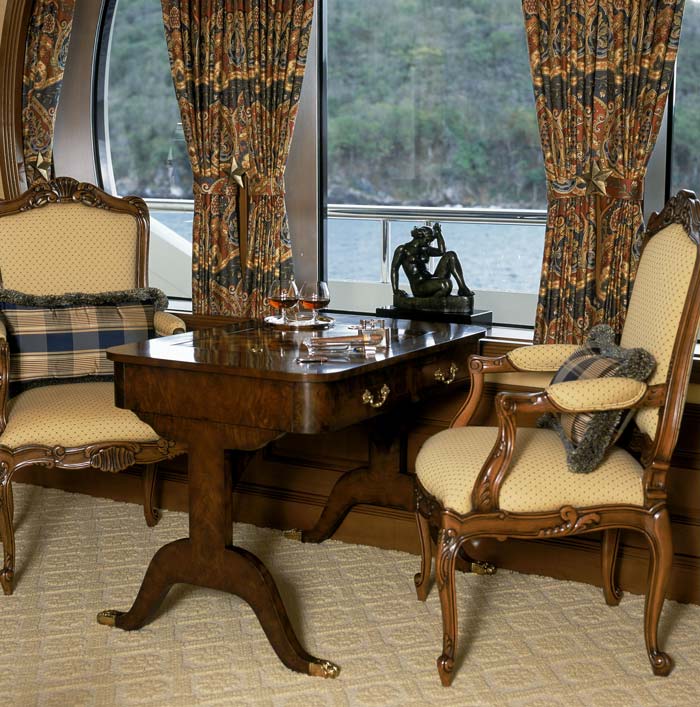 Superyacht Art & Culture Aficionados
For those superyacht owners who thrive on the arts and entertainment as much as sports or electronics, a fully outfitted media room with high-tech audio visual systems and big screen television/movie screens, as well as a fully built out cinema theatre/screening room with comfortable seating is de rigeur. The latest design request is the outdoor theater with retractable screens. Of course fully stocked bars and popcorn machines round out the cinematic experience at sea.
For the more musically minded, those same types of theaters can be used as concert halls, built with the same luxurious seating, but with stages for performers. Perhaps the seats can also be retractable, allowing for a ready-made dance floor and nightclub? These days, superyacht designers must also always think of innovative ways to easily transform one space into another. Of course some of the more musically minded superyacht owners even have their own recording studios!
Wine & art aficionados have specific design needs with spaces for storage, as well as for display – almost always with climate-controlled room(s) for the ideal wine tasting and/or art gallery experience at sea.
Superyacht design is an art unto itself, but when proficiently meeting these design specifications, and working with the finest craftsmen, engineers, architects, and artisans to satisfy the whims, fancies, desires and needs of the superyacht owner, a true masterpiece emerges on to the water every time.