Last week designers hit the runways for Couture Week in Paris and New York Fashion Week (NYFW) for the first time since 2019. The curtains had barely closed on the shows before clients started calling to ensure we could help them showcase some of the new fall trends in their homes and yachts.
We pulled runway reports from Town and Country Magazine, The Zoe Report and Vogue to find the trends that are the easiest to translate from fashion to luxurious decor for your space, and here is a look at the top 3 fall 2021 trends that ANYONE can bring from the runway onto the waterways.
Embellishments
Embellishments ruled the runways with gems, oversized jewelry, crystals and glittering gilding. This look can be easily recreated in any space with the right accessories!
Cream on Cream
If anything, the fashion world stole this look from us! A cream on cream is something I use often as it is beautiful, calming and not as stark or cold as an all white room would be. It brings warmth to a room while also making a perfect neutral for playful pops of color, gorgeous textures, patterns and an easy flow for the eye.
Heavily Textured Fabric
As temperatures drop in the fall fashionistas turn towards layered looks and this year layers are getting "extra" with an abundance of textured fabrics. We LOVE layers of texture and color. It is a great way to add panache to your yacht or home – in any season!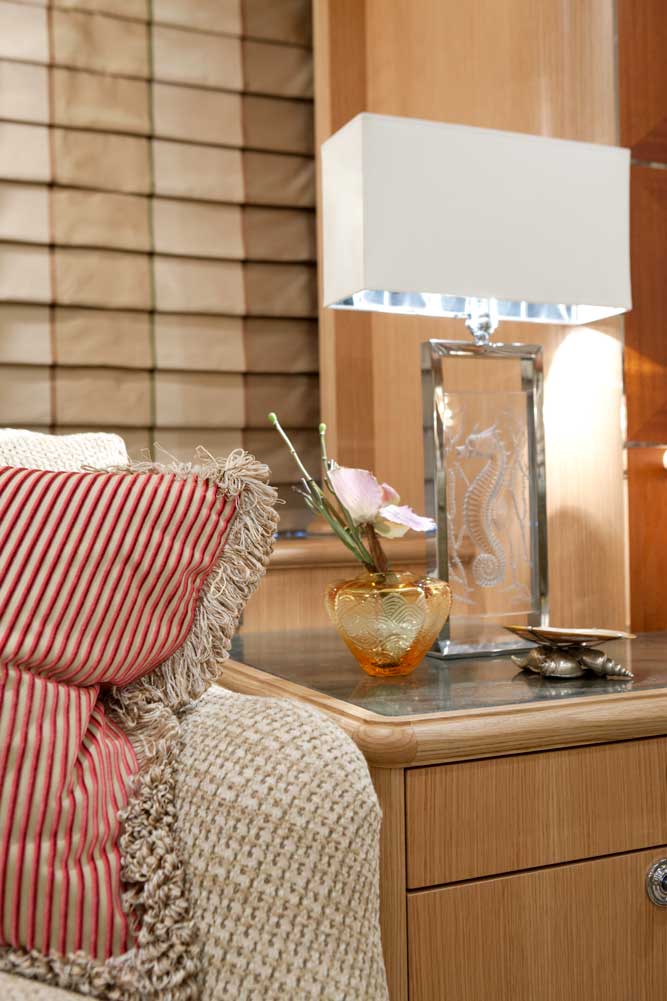 If you're looking to design, refit or just freshen up a space, visit the PKD galleries for inspiration.