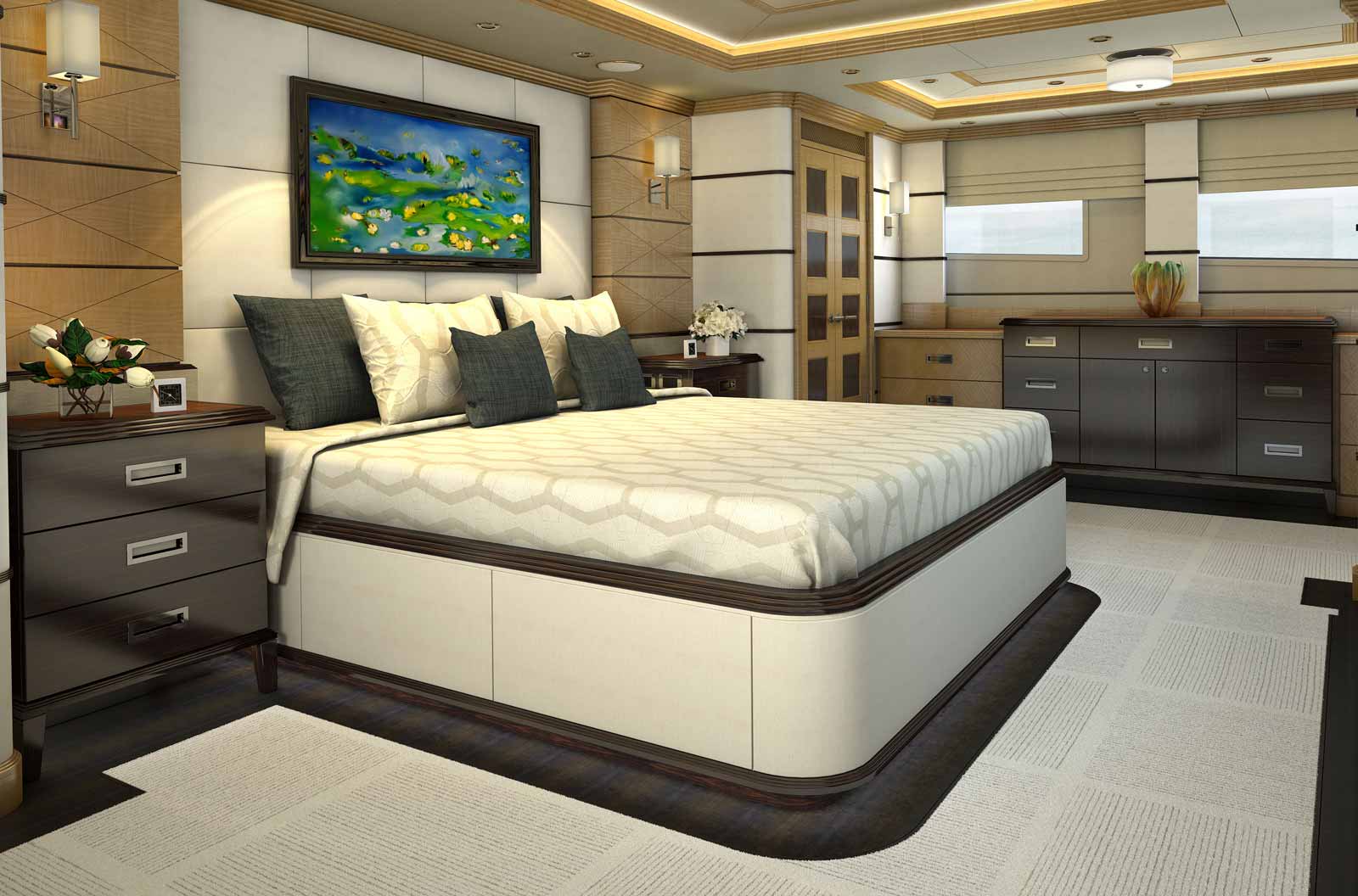 "Yatch design is a dream made visual."
—p. knowles
A dream is only a wish, a desire, a thought – until you turn it into something tangible. The moment when pencil and paper meet and a sketch is laid out, a dream becomes possible. When that sketch is turned into a photorealistic rendering, or 3-D rendering, a possibility becomes a visual reality.
Where a sketch helps a client see the concept of a design, photorealistic renderings helps them FEEL the design – it finally makes their dream feel "real". It also gives the design team a way to fully conceptualize all aspects of a project before the first piece of teak or marble is ever purchased let alone laid out.
Take a look: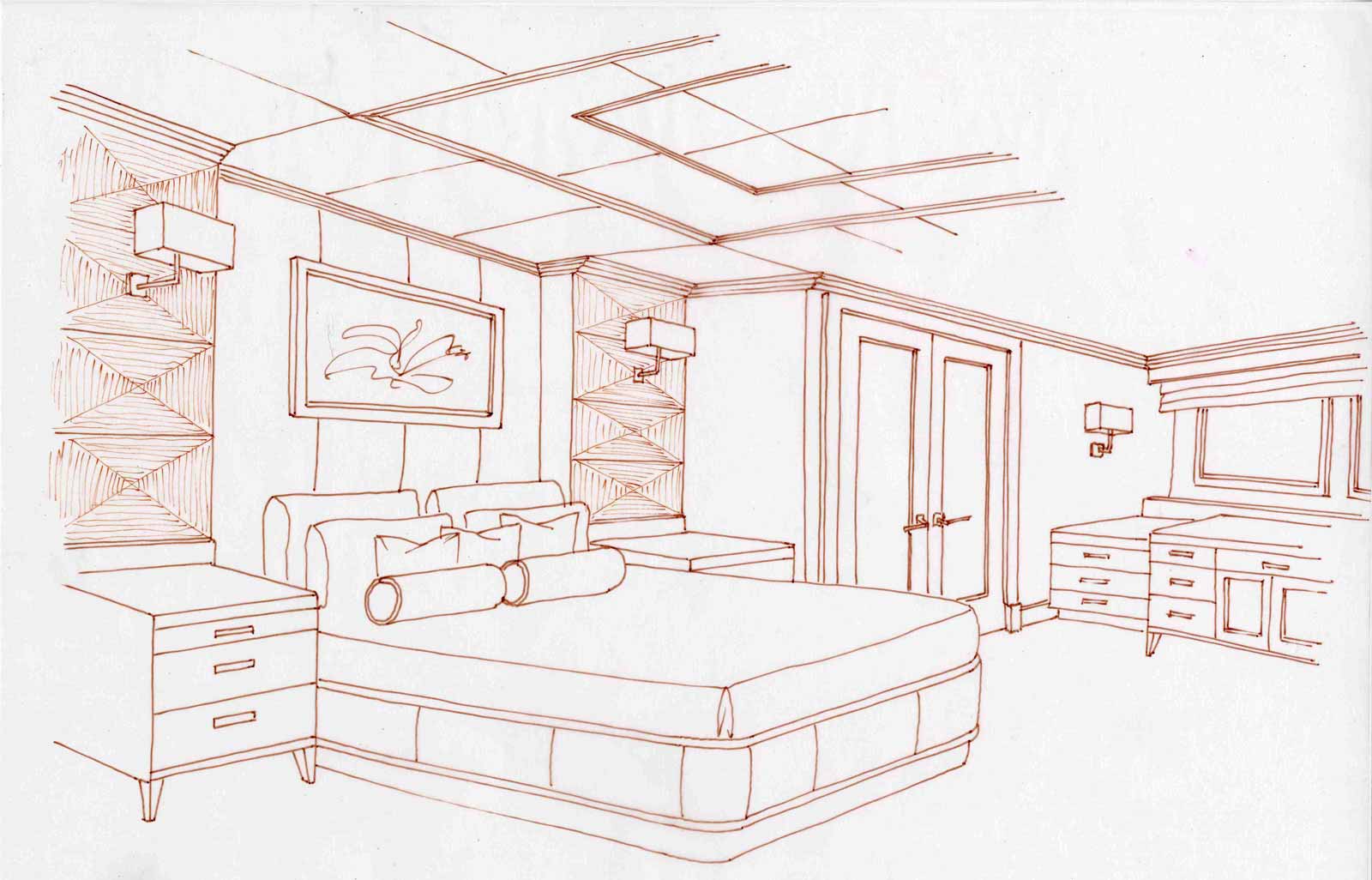 Sketch by Patrick Knowles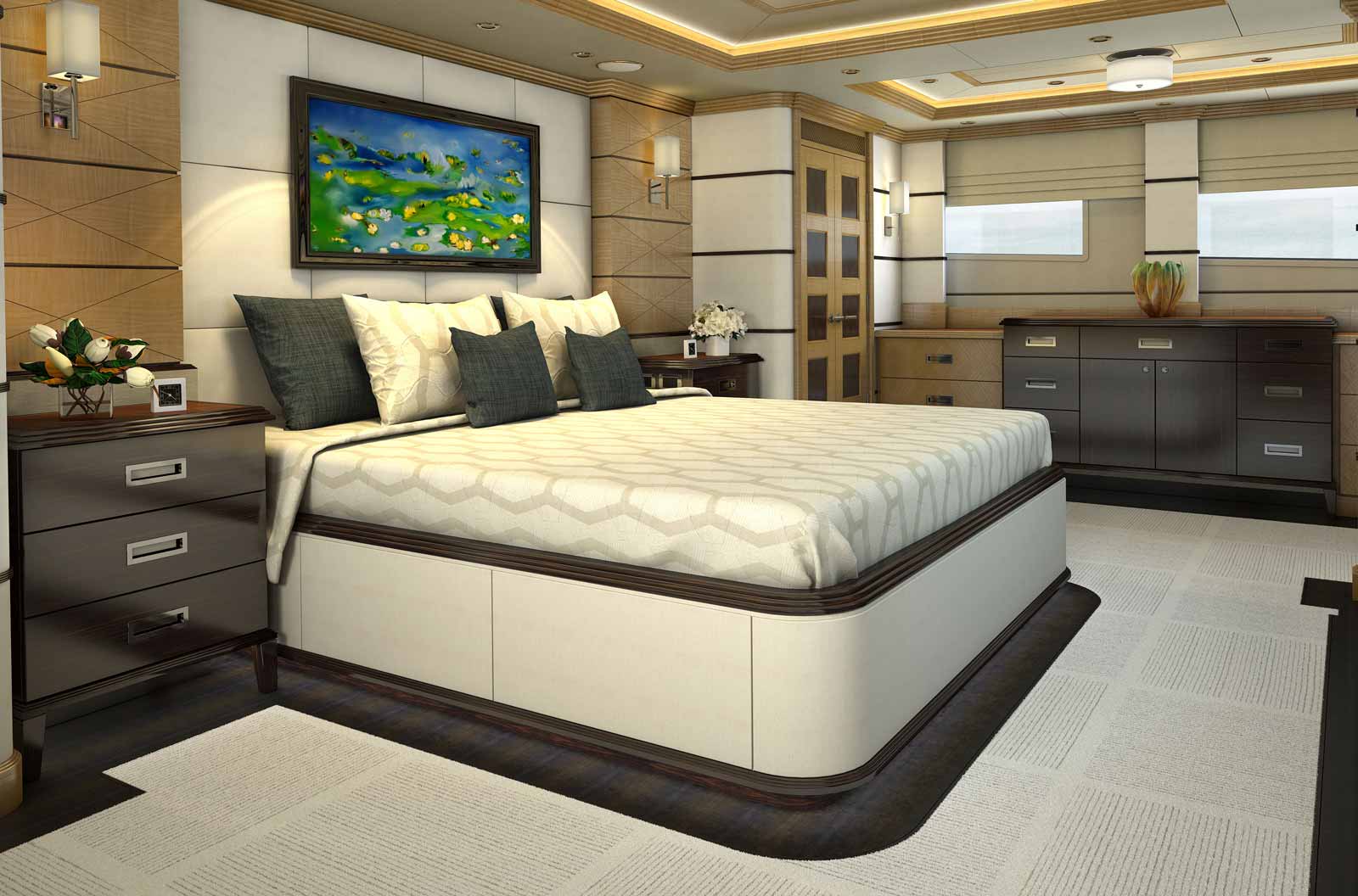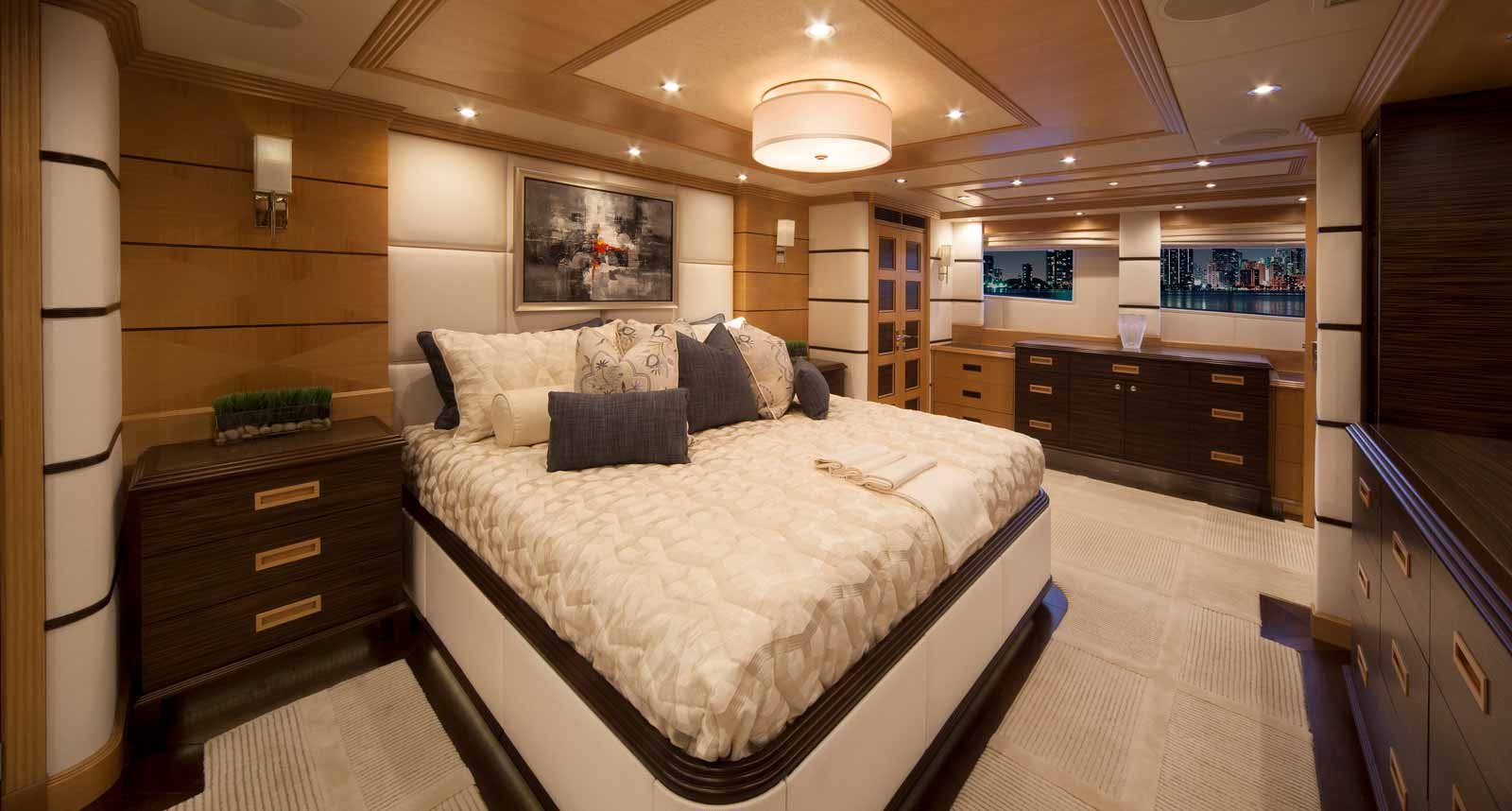 Photograph by Scott Pearson
Yacht design has come a long way! Technological advancements and specialty software have made it possible to render realistic spaces with details in texture, shadows, perfect reflections, proper scaling and other elements that make the final product nearly indistinguishable from a photograph.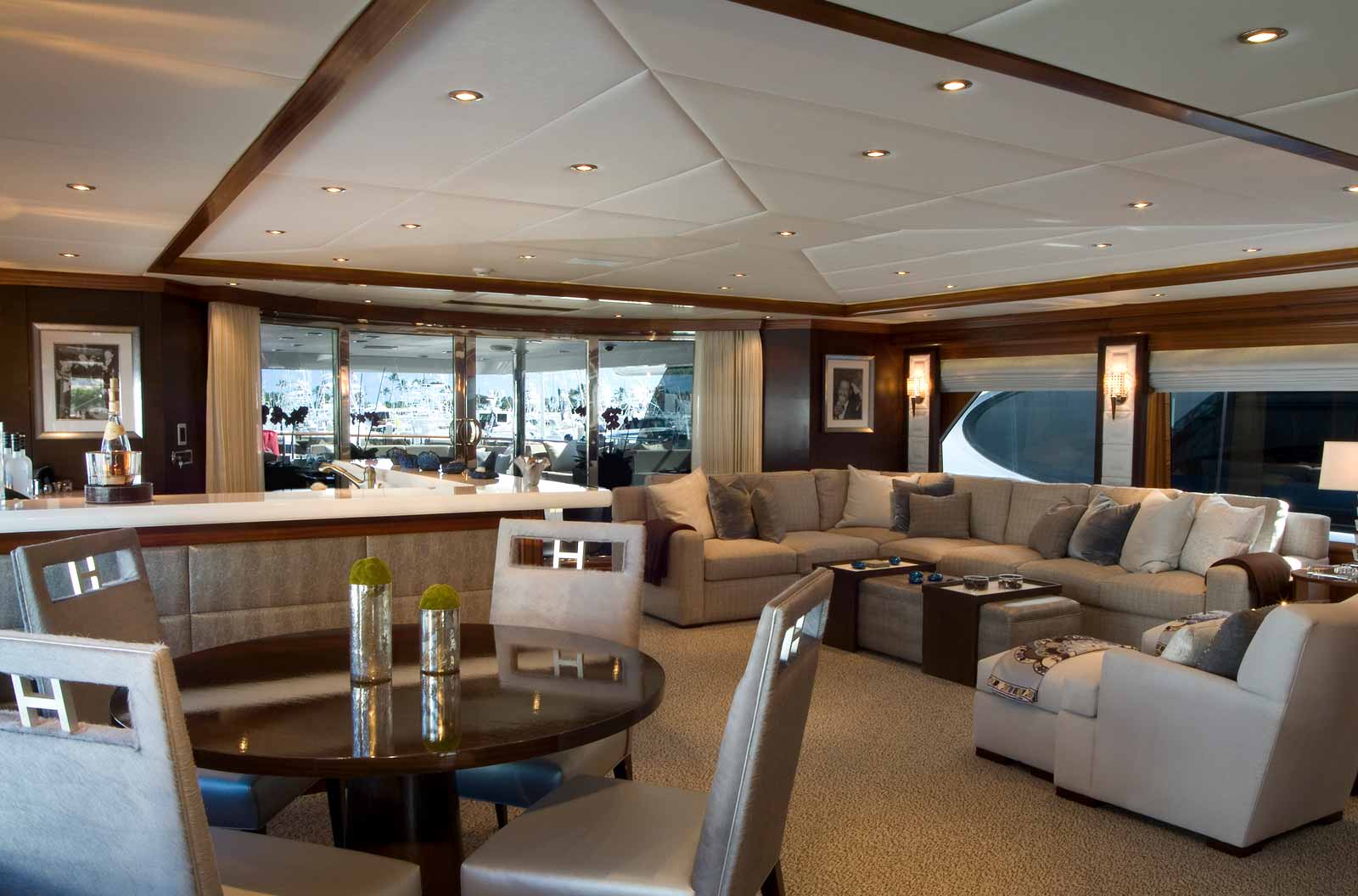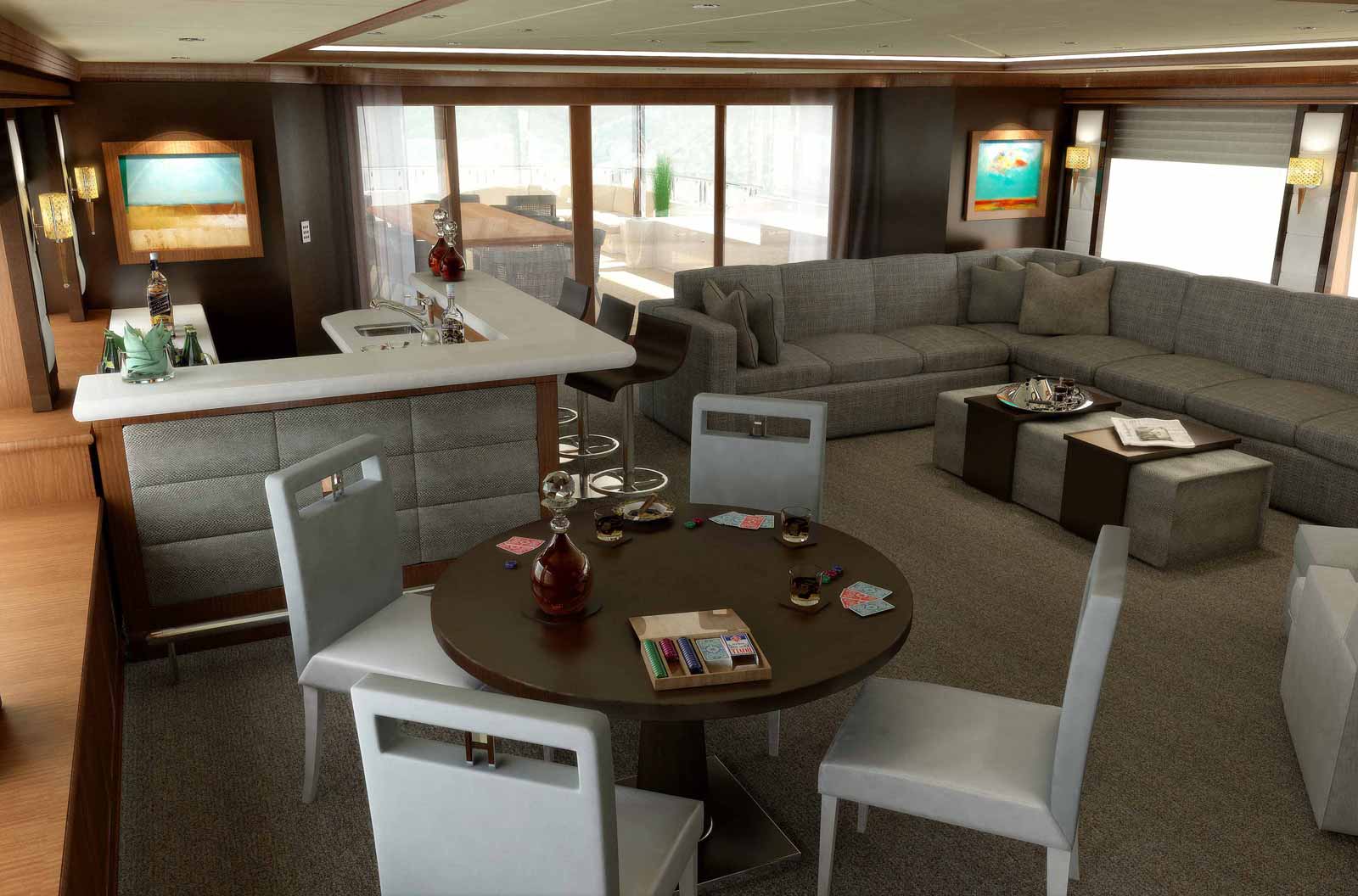 Which Patrick Knowles designed yacht is a photo and which is the rendering?
Most importantly, a skilled renderer can accurately mimic how natural light and room lighting varies throughout the day (as well as on rainy days and sunny days – an important aspect to consider in South Florida) and can showcase how dynamic that can be for an interior area like a yacht salon bathed in light or a flybridge at sunset.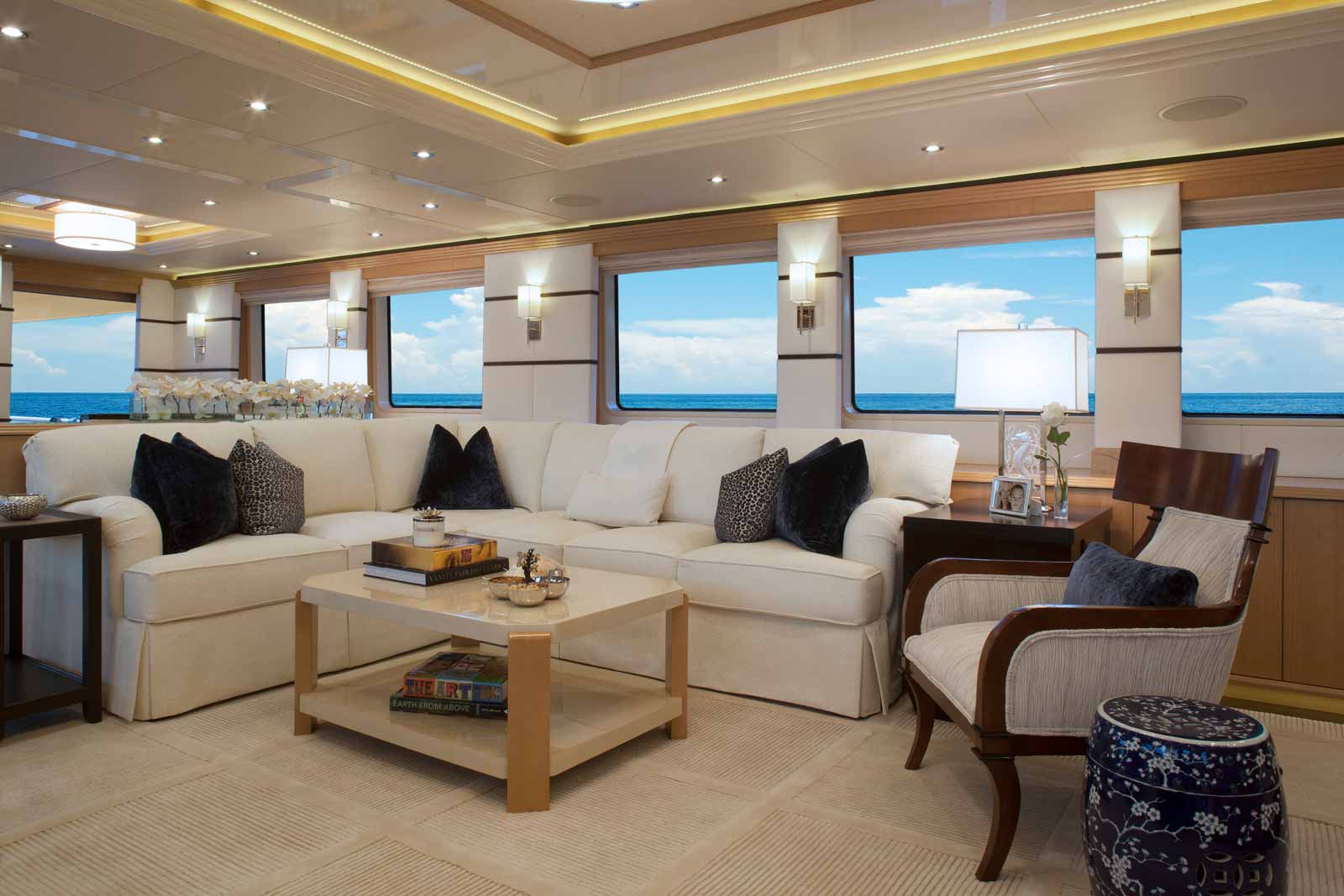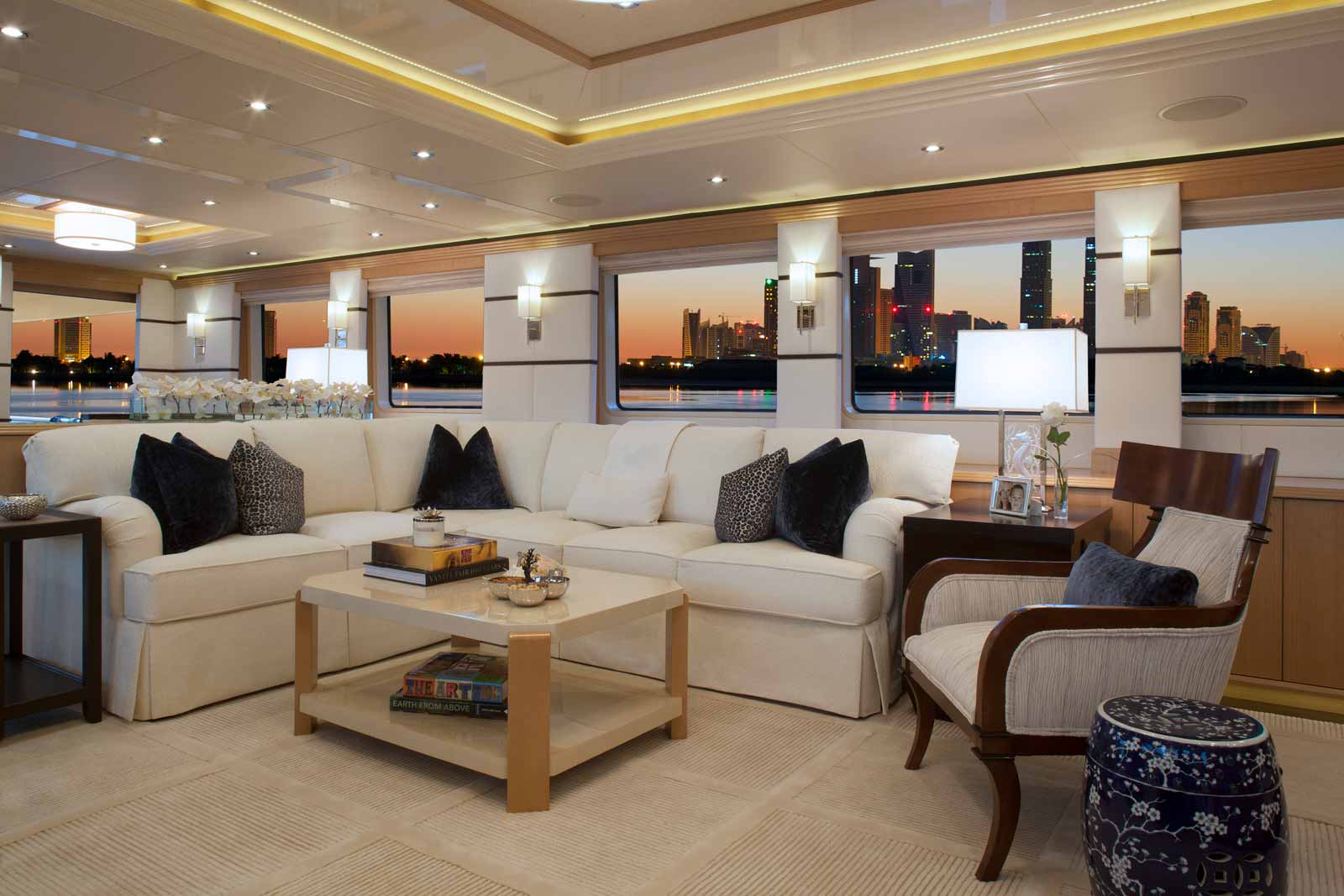 The result is a level of realism that makes one forget that the space does not exist yet and exponentially increases the desire to bring it to life.
As we tell our clients, "You bring the dreams, we will render it into reality."