Summer comes and goes as quickly as the ocean's tides, bringing back our fondest memories of seaside fun, while also laying the groundwork to create a new story in a new season. It is the season of the free spirit, a time to "Live in the sunshine, swim in the sea, drink the wild air", as Ralph Waldo Emerson once wrote.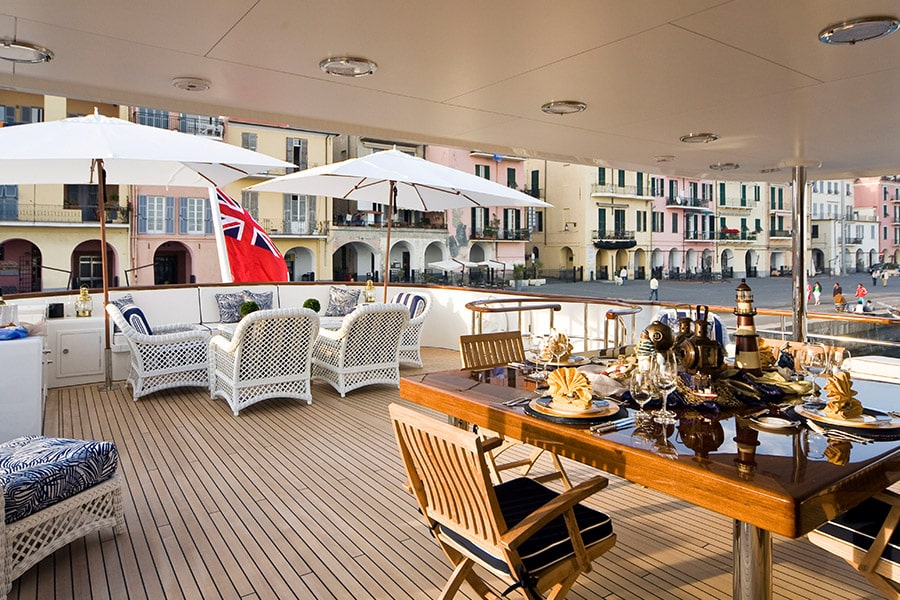 During the summer season, nature and her bounty are truly at their best. All of her summer "clothes" – colors, tastes, scents, and textures – are reflected through everything I design during the season. Staples like rattan, linens and bright pops of colors are cornerstones of summer design this year, especially when it comes to entertaining aboard luxury yachts.
Old World Adventures in Rattan
Rattan furniture, tabletop and bar accessories – including place settings, candlesticks, votives, trivets and more, conjure a vignette of sailing on the high seas in timeless British Colonial or old-world global elegance, peppered with a modern twist. Serving summer's ripest fruits on rattan trays and colorful cocktails on a rattan bar cart, also create a modern vignette worthy of a storybook about the most legendary parties from bygone eras. Rattan is also particularly versatile in its role as a neutral, so juxtaposed with vivid color, it's the ideal material to show and serve with unique and extraordinary flare with a modern twist.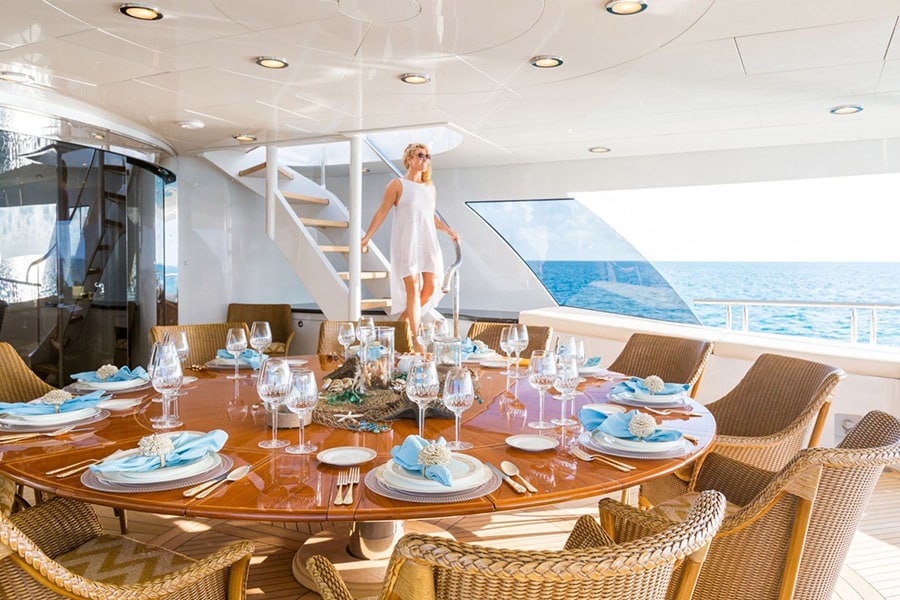 Linen's Breezy, Regal Elegance
According to Allegra Marchiorello, Creative Director at Once Milano, an Italian luxury linen brand, "Linen is a timeless material, but we've really seen an increase in popularity and interest in the last year for a number of reasons.  Firstly, linen boasts impressive eco credentials. It is made from flax plant fibers, a renewable source that is fully biodegradable. As more of us are entertaining at home, linen gives a laid-back look to your table. It's a luxurious material but is also super low-maintenance – it can be machine washed and looks best when tumble dried and without pressing which reveals an attractive crumpled texture."
I enjoy using high quality linen as it conveys a richness of texture and even color through its subtle shading, incorporating yet another ideal foundation for dynamic décor, while also lending a touch of understated, refined elegance to any type of summer soiree – on or off the water.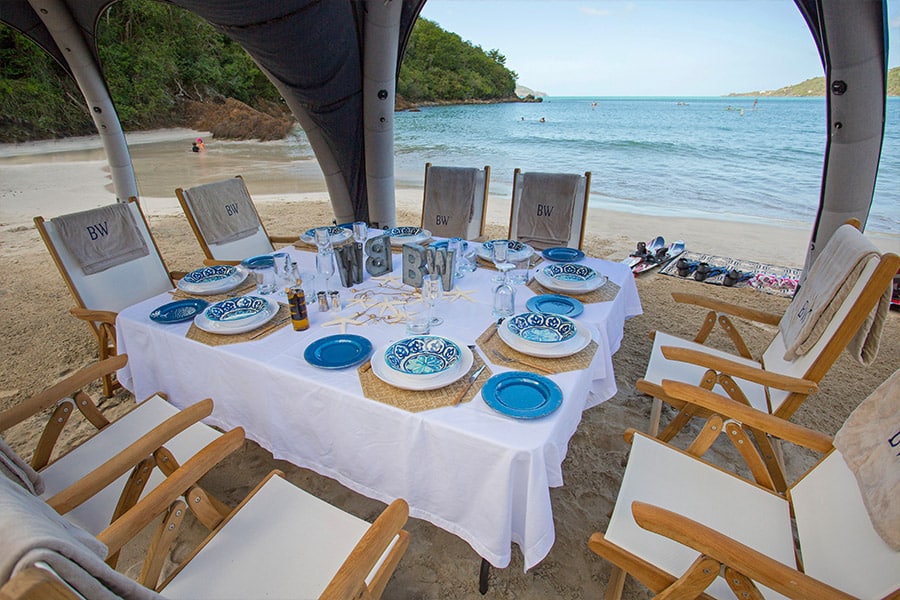 The Kaleidoscopic Jewels of the Sea
The most beautiful jewels, including the semi-precious stones of emerald, coral, and turquoise – along with other shades of blue and green like teal, indigo, and Caribbean – bring the essence of the sea and marine life into the most opulent and yet whimsically relaxed styles of entertaining.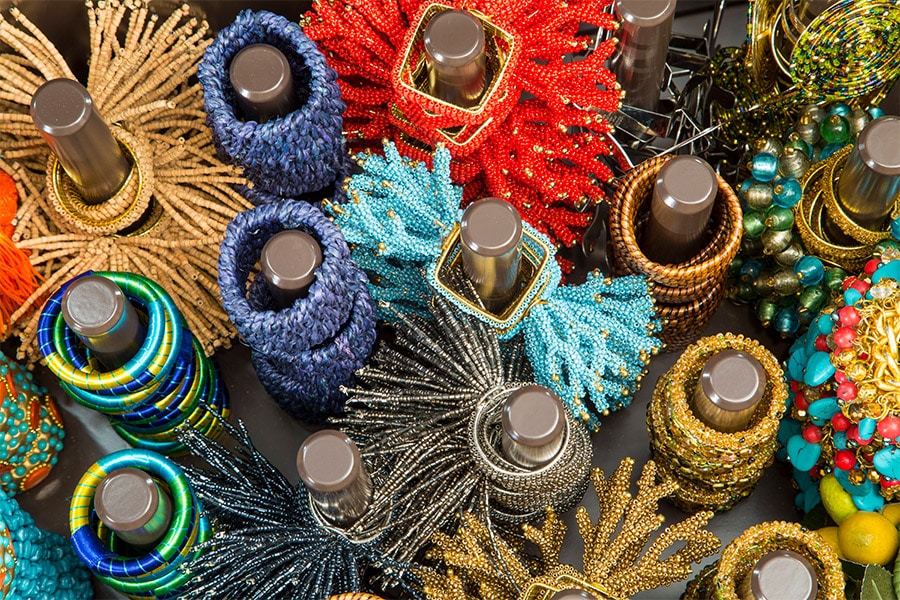 With "greenery" as a recent Pantone color of the year and 2020's color of the year Living Coral, entertaining onboard has truly become an adventure in color.  Whether it's through tabletop décor, china, utensils, linens, decorative objects, and of course the most natural of all – plants and flowers, rich, audacious color creates an effervescent ambiance to any special occasion, celebration, or dinner party.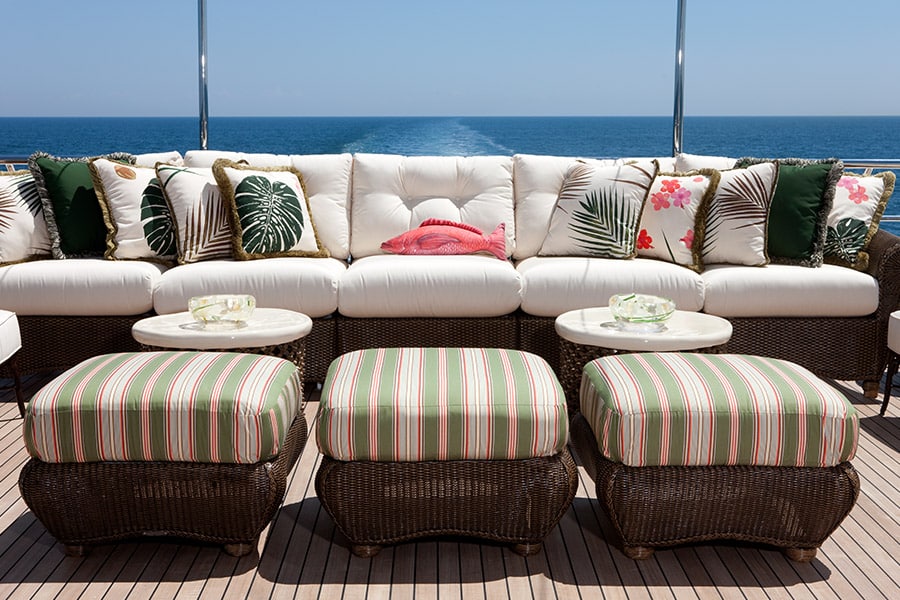 While we may be mid-way through the season, summer is also a state of mind and there is no better place to keep that feeling into the fall and throughout the year – than on the sea.

Recipient of the World Superyacht Awards, Showboats International Design Awards and several nominations in the coveted International Superyacht Society Awards for Design Excellence.
Patrick Knowles Designs © 2023. Website designed by
Mugsy PR.