When designing for luxury, one can not forget about practicality, and often it is a designer's responsibility to incorporate practical function with the aesthetic form, particularly when it comes to the "confined" spaces of a superyacht. 
Take for instance the idea of high-quality, fashionable materials being used in a space. While we always want the room to have a decadent feel, the investment in these luxury materials only makes sense when they are also easy to clean, and in the case of the deck areas, weather / water resistant.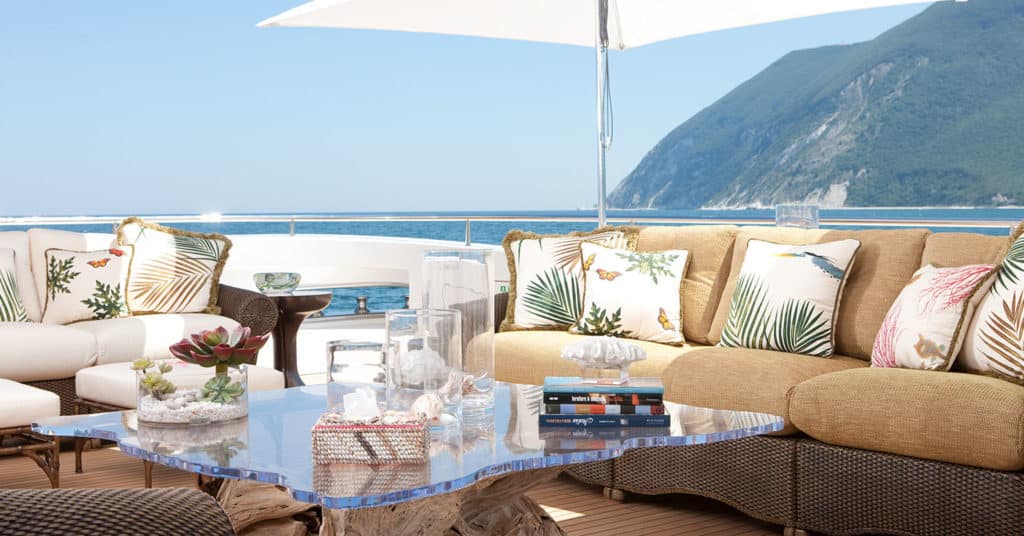 Photo courtesy of Kristina Strobel.

Recipient of the World Superyacht Awards, Showboats International Design Awards and several nominations in the coveted International Superyacht Society Awards for Design Excellence.
Patrick Knowles Designs © 2019. Website designed by Mugsy PR.