Project 297
Faucet Design
A heavily themed 1920's home could have become over-the-top and cliche in the wrong hands, but with Patrick Knowles at the helm of the remodel for a wealthy private client's luxury townhome in New York City, the space was transformed into a home even Gatsby would approve of.
After working with the client on several previous projects including a 210′ yacht, a 147′ yacht, a 75′ yacht, a Global Express Jet, a corporate office, a French Riviera Villa, a London Residence, a primary residence in the Mideast, a separate villa on main residence property, a Red Sea beach house estate, and most recently a Red Sea exterior seaside experience, the expectations were high, and Patrick Knowles Designs delivered.
With no interest in pieces their friends could purchase, the client requested one-of-a-kind designs on every detail of the project .Not a stitch (literally) went into the project that wasn't tailored to them.Hand carved onyx walls, handcrafted panels on the grand staircase, hard carved silver leafed panels on antique Lalique lights, linens and carpets, gorgeous deco themed faucets and plumbing, formal and informal china, crystal, flatware and more were all custom created for the project.
The video represents our initial presentation of faucet designs for the client, and gives a feel for the level of visual expression that Patrick Knowles Designs provides for all of our clients. From this, the firm produced 3D printed samples for the client to handle prior to final approval.
A version of this series was selected and approved which included ALL plumbing fixtures and door handles, and the final suite was fabricated by Sherle Wagner.
Decorative, durable, sustainable, opulent, lush, luminous, monolithic, fragile- materials maketh the design.
Watch and listen as Patrick Knowles describes his process for choosing the proper materials to create an unparalleled statement piece.
Project 326
Sample Specification Package
Click below for a typical project plumbing schedule.
This is the format we use for client signature.
The owner of this yacht spent $91,000.00 for the plumbing components only.
WHY DOES THIS VESSEL STAND ABOVE THOSE IN HER CLASS?
Though built as a fish fighter, P326 is analogous to a luxury megayacht with an impressive and dizzying level of details and unmatched personalization throughout. As is standard on a Patrick Knowles Designs project, the design was tailored to the owner's needs and requests. Fitted, compact and luxurious down to the the smallest details, P326 is like living inside of a Bentley. Only top-of-the-line luxury for this client!
Step inside the Ferrari of sportfishing yachts
Gallery
Faucet & Fixtures
Seasoned and established in the global yachting scene, Patrick Knowles & team (Patrick Knowles Designs) have produced award winning designs & recognitions for a Broad stable of both domestic and international clients who have become long time collaborators and retained clientele. With beginnings in designing aircraft interiors for private, VIP and Head of State sectors, Patrick Knowles' ability to capture and interpret the imagination of the world's most discerning clients made a crossover into the luxury yachting market a smooth transition, and he has since worked with numerous shipyards in Europe, the Americas and beyond, collaborating with the likes of Burger Yachts, Christensen, Delta Marine, Feadship, ISA Shipyard, Palmer Johnson and more.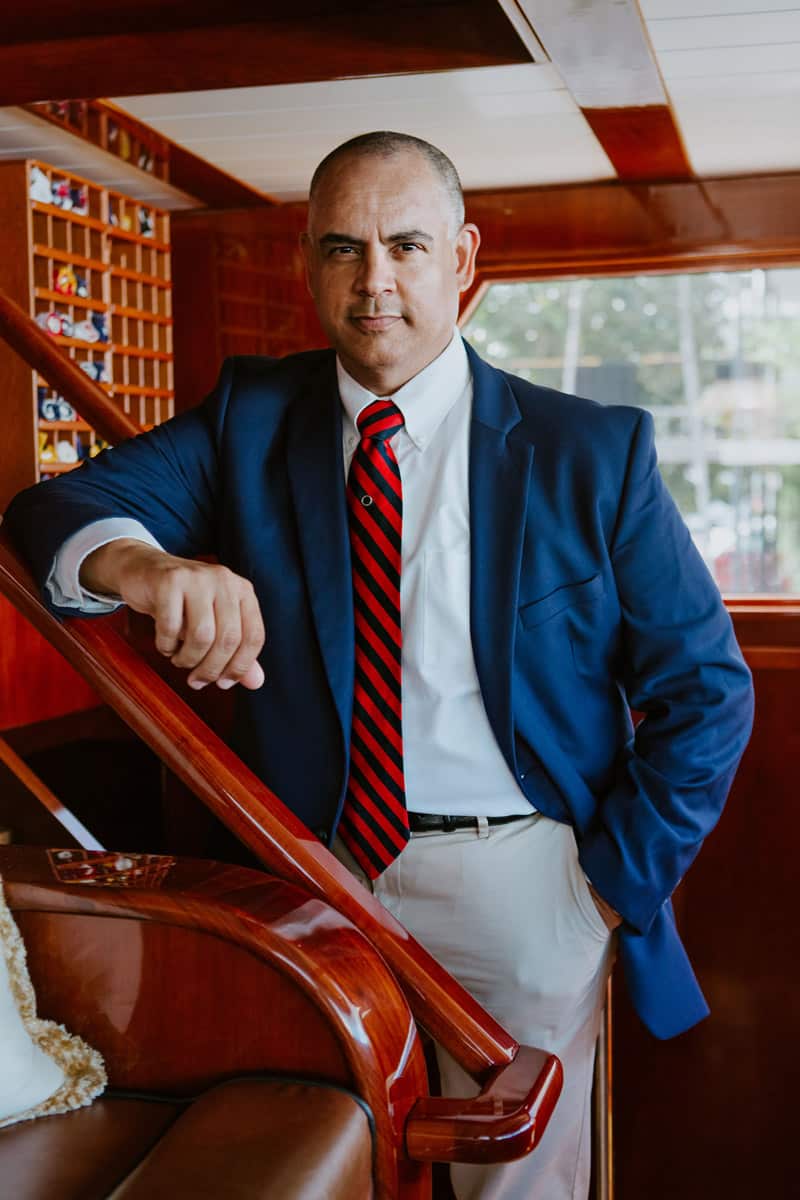 Capitalizing on a keen sense of technical skill, crucial to the core success of a functional aesthetic result, and diversified in every aspect of design, Patrick Knowles Designs has a strong competitive advantage. The firm's honesty, talents, services, management skills and strong relationships stand out and have led to global success with an impressive fleet of yachts designed and delivered from conception to execution. Clients have returned time and again (8, 11 and even one up to 19 times!), expressing their appreciation for the level of design, customization and customer support they receive through the entire process, including post-delivery, a form of service critical in preserving the identity of the client's brand as embodied in their new yacht. 
Experience the difference when luxury design meets luxury service – Patrick Knowles Designs.