Bathrooms are an essential part of interior design, however, superyacht bathrooms (heads) are in a class all on their own and often become the ultimate playground for luxury interior designers to stretch their creativity.

Through the right use of materials, lighting, color, technology, accessories, and design, the head on a yacht can stand apart as a sanctuary for calm, wellness, and rejuvenation. 

The design can also be seamlessly integrated with the rest of the yacht or take a cue from the statement playbook and stand out on its own as a an artistic showcase.

Either way, the yacht head is indeed a showcase of the finest craftsmanship, engineering, and innovation, and at PKD we like the idea of taking something meant to be hidden behind a closed door, and creating an area owners will be clamoring to show off.


While a bathroom design can often become cold or utilitarian and more functional than beautiful, I prefer to create heads that are bold expressions with stunning architecture, decadent materials and an innovative use of space.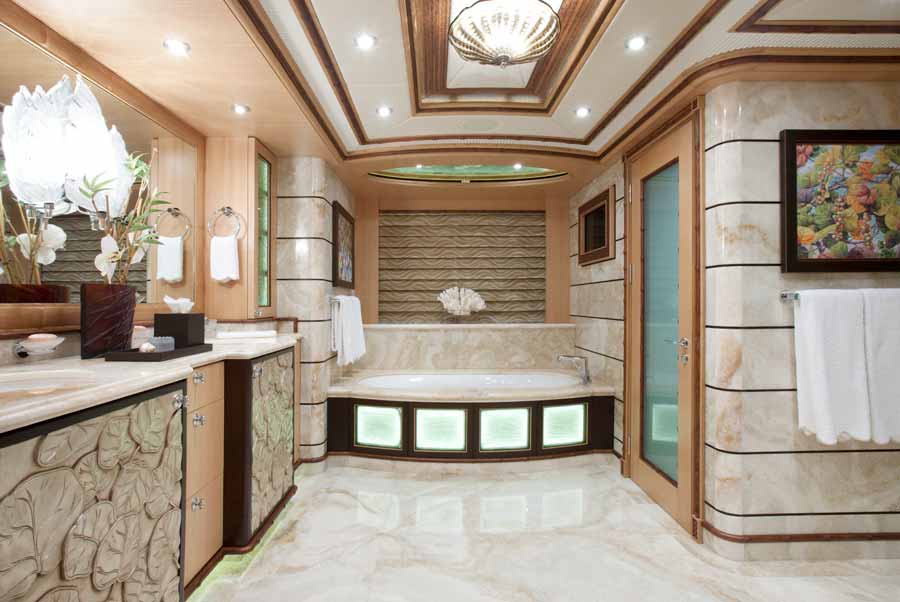 The question any good designer must ask is, "What good is any of this if the space is not entirely useful?"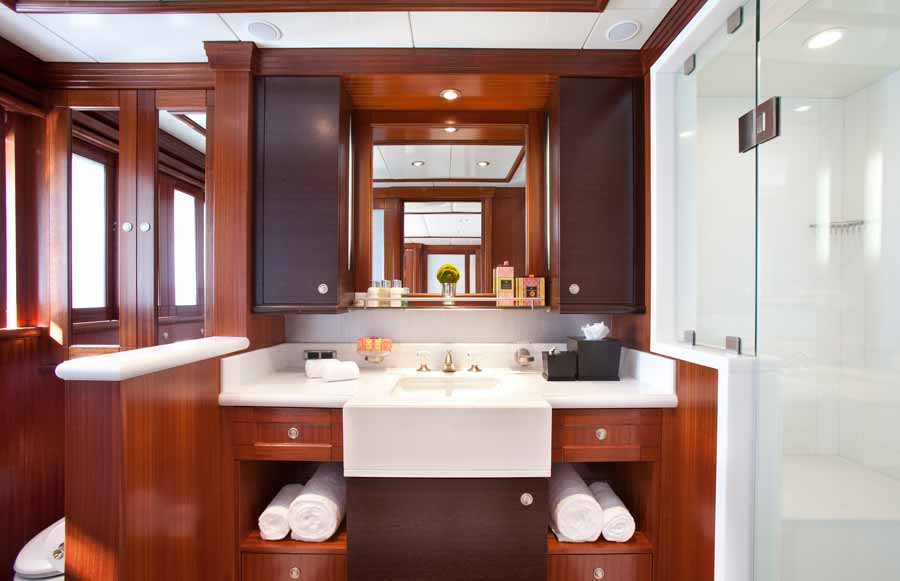 Cutting-edge technology systems for anti-misting, music/phone/meditation, heated floors (and toilet seats), vanity mirror tvs, digital shower controls and more are also favorites of mine that truly enhance the space and experience. 

Sculptural pieces like a stand-alone tub, hand basins, and custom designed fixtures are prime opportunities to serve up luxury without sacrificing function.

The goal when one steps upon a yacht is to reach the pinnacle of relaxation and calm, and the quintessential superyacht bathroom, a personal private oasis, achieves just that.