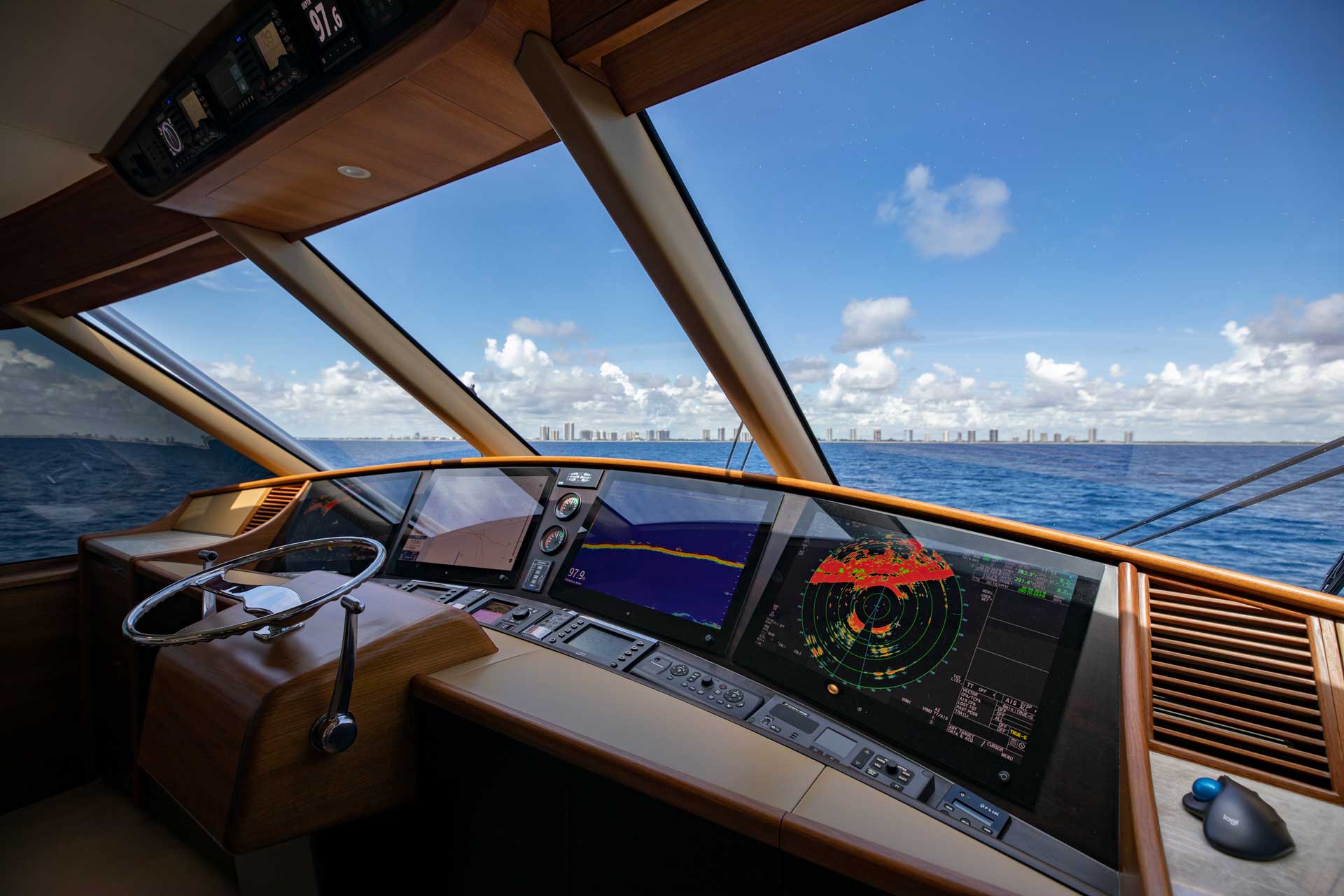 Yachting Technology for a New Generation of Yacht Owners
It used to be that a yacht voyage meant time away from everything. A disconnection from the working world and all the technology that goes with it. However, today's yacht owner requires something very different. The new generation looks for high-speed wifi, high-tech options, and smart technology that puts every aspect of the yacht – from the security and engineering to the navigation and more, at the touch of a digital button. 
Although the long build time of a new yacht makes keeping up with ever-changing tech extremely difficult, builders and designers are finding actionable ways to make more rapid digital transformations, leaving the waterways wide open for new technology – from the marina to the metaverse. 
Looking for something to get you where you need to go quicker and more safely? Try a Co-Pilot Navigational System. This is a program that uses artificial intelligence to create a virtual map of your desired destination and provides you with real-time updates on conditions, obstacles and more. Not only that – the co-pilot navigational system can help you navigate their yachts, which you can rent, using GPS, AIS (Automated Identification System) and other charts without needing a skipper. If there is something under the water, it will detect it and avoid the collision. If you are lost, it will help you navigate back to port. This is a game-changer for novice and expert yachters alike. 
The one-touch aspect and the ability to control everything from a phone can be seen in yachting design overall as well. Many owners are now opting for the new smart technology installed in place of the traditional remote control units, meaning everything from the lighting to the air and heat and the entertainment systems can be controlled from a smart phone. 
After a long day on the water, perhaps you want to relax with a movie. If the wifi is making it difficult to get online, let alone get to Netflix or other streaming services, there is a solution. Launched last year, the company Kaleidescape now offers their Marine Movie Service, with movie and music collections that will arrive on a hard drive in a matter of days. The drive holds up to 100 Blu-ray or 50 4K-quality movies and customers can have whatever titles they would like pre-loaded on it. They will even curate selections of new cinema releases, classic movies, children's favorites and more. 
Perhaps the technology you seek isn't for your real yacht, but your yacht in the virtual world. With Web3 and the metaverse at the forefront of news these days, companies like Yachts.com are now operating entirely virtual shipyards that will build NFT yachts for buyers worldwide on the blockchain, using crypto technology to provide proof of digital ownership. 
In a world where a digital yacht can sell as much as a new build, the industry is just beginning to understand what is truly possible. Samsung created a Digital Cockpit for cars which is being tested for yachts, and LG's transparent TV is a game-changer in design. Tech from the Smartgyro SG80 to Boston Dynamics robot technology and everything in between will continue to launch the industry in new and exciting directions.
What new technology are you looking forward to seeing in vessels as we head into season?